Cape Haze Quilting

Fine Thread Designs
Let us participate in creating your next treasure.
Welcome to Cape Haze Quilting, a full service Quilting Studio.

Want help finishing a stalled project? Have a top ready to be quilted? Looking to buy a home made quilt? We can supply imagination, inspiration, dedication and more than 50 years of combined experience ready to work for you!
We know several very talented women who prefer to cut and piece a quilt top rather than quilt. They welcome the challenge presented by an unfamiliar quilt pattern and the artistry of fabric choice and color coordination involved in creating the quilt. If you fall into this catagory, contact us, we will do the tedious quilting work and leave the enjoyable, relaxing work of piecing to you.
If you hate binding, let go of that task! We can do it for you while you work on something you love.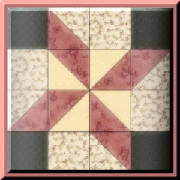 If you have unfinished objects (UFO's) haunting your dreams, let us be your ghost busters and turn those dreams into finished reality.
T-Shirt quilts can be made to order using your child's old team shirts, college shirts, or your nostalgic Grateful Dead concert shirts!
How about an embroidered label on your next special quilt?
Let us help you complete a top from a previous generation. We will work closely with you to complete unfinished projects, or create a quilt uniquely your own from traditional and non-traditional patterns, in your color preferences and size requirements.
Read on for more ideas and information.
Memories may fade, but quilts last a lifetime